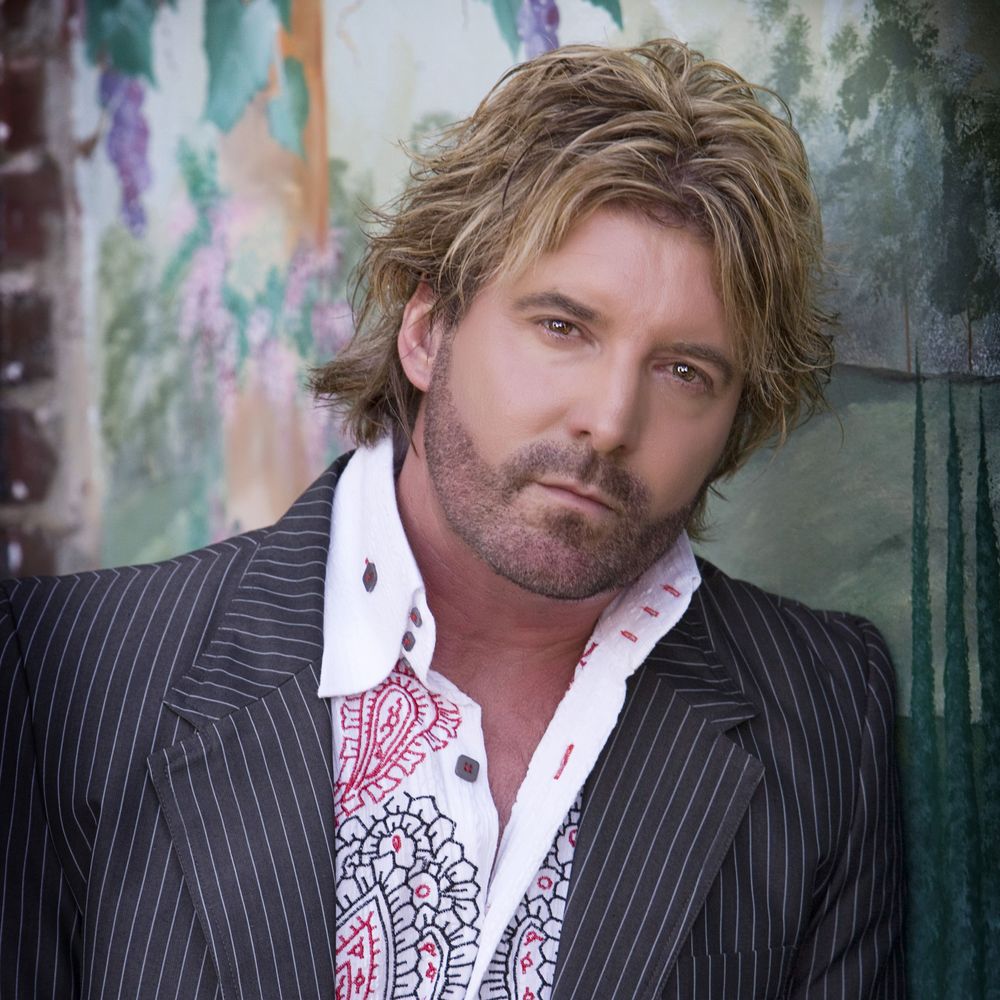 Eirinn Abu
The Biography
walking past an atlanta pawn shop, a young marketing executive, eirinn abu, casually glanced in the store window and stopped cold. for a moment he thought he spotted an old friend inside. stepping through the door his eyes instantly found their mark. ten years had passed; still her sleek, slender curves were familiar, enticing. and although his once-constant companion was now hanging out in a pawn shop, it was clear to eirinn abu that the years had changed him the most.
silently, so not to call attention to himself, he reached out and caressed the slope of her neck. then, drawing the object of his obsession closer, eirinn remembered what a great team they had once been. holding her in his hands, he could almost hear the incredible music they used to make together. the feel of her took him back to his school days, when eirinn abu and his sax became one.
his first horn was a surprise; a gift from a doting mother to an astonished fourth grader. the instrument itself was not unexpected; the walls of the family's small maryland home constantly vibrated with music, especially the professional riffs of his father's smooth jazz trumpet. but the gift presented to little eirinn, on that memorable day, was a hunk of brass twisted a different way.
it was an entirely different species of horn. opening the case the boy's eyes fell onto the sleek curves of a saxophone; the preference of his mother's favorite recording artist, yakety-sax legend, boots randolph.
eirinn's new toy quickly turned into a tool that transformed eirinn abu, as well; the boy's budding interest in biology instantly took a back seat to the musical elements of 'band'. from junior high concert band to high school marching band to the rock improvisations of his garage band, ecstasy, the mirror-like brass of eirinn's horn reflected the expediential growth of a truly gifted musician.
his effortless finger combinations quickly developed into a kind of sign language, telegraphing his deepest emotions through a vibrating reed; communicating with melody more than words could say.
the steady courtship of eirinn abu and his saxophone was a match made in music heaven. but like the pendulum swing of a metronome, things have a way of shifting from time to time, especially when it comes to relationships.
during eirinn's college days his long affair with music drifted. without realizing his actions, the musician gradually began to spend more time in the university's gym than in the institution's rehearsal hall. laying down his saxophone, he started bench-pressing weights and shifting his concentration from music theory to medical certainties. and in no time eirinn's infatuation with the anatomy of a song shifted to the bankable biology of harmonizing the human body and health.
after graduation, eirinn's medical expertise landed him a full time job in the world of health care. becoming a successful executive in sales and marketing, he spent the next ten years dealing the weighty issues of harmonizing the tools of 21st century medicine with the needs of his ever-growing clientele.
but his musical metronome was set in motion again, when eirinn abu walked by the pawn shop and caught sight of an old friend. looking at her shapely form, he realized that his life had twisted a different way. missing his music, he mused about the man he once was, and how he had transformed into an entirely different species. and remembering back to the good times he and his companion once had together, the young marketing director made an executive decision.
with the giddy anticipating of fourth grader, eirinn abu plopped down $500, and walked out of the pawnshop with his old friend on his arm. And over the next year, the walls of his warehouse office constantly vibrated with music.
realizing that his pawn ticket had bought him a second chance with his first love, he took a mortgage out on his house and committed himself to getting back into top musical form. with the determination and discipline of a body builder, eirinn abu hoisted his 20lb saxophone and set himself into a grueling schedule of rehearsals and recording.
his efforts were rewarded with his first independently released cd of smooth jazz featuring the accompaniment of miami's top studio players the miami sound machine and the writing experience of hispanic heartthrob jon secada.
having successfully teamed his father's favorite musical style with border bookstores distribution, eirinn abu has set his sights on an even more ambitious task; with a nod to his mother's love of the sax, eirinn decided to become the saxy voice of 21 century music.
using the determination of a body builder, the discipline of a serious musician and the professional expertise of nashville and la based producer, tony smith, the deep felt emotions of the vibrating reed of eirinn abu's brassy, shapely companion have become an instrumental phenomenon. eirinn abu's new two cd release, "forever in love" and "a new creation" guest features the talents of multi-platinum singer/songwriter legendary grammy-winning icon dolly parton, accompanying eirinn on her number one all-time country love song, "i will always love you".
musician eirinn abu's pawn store reunion gave him a second chance with his first love and listening to their latest sax sensation collaboration, there is no doubt- eirinn will be the best sax sensation you've ever… heard.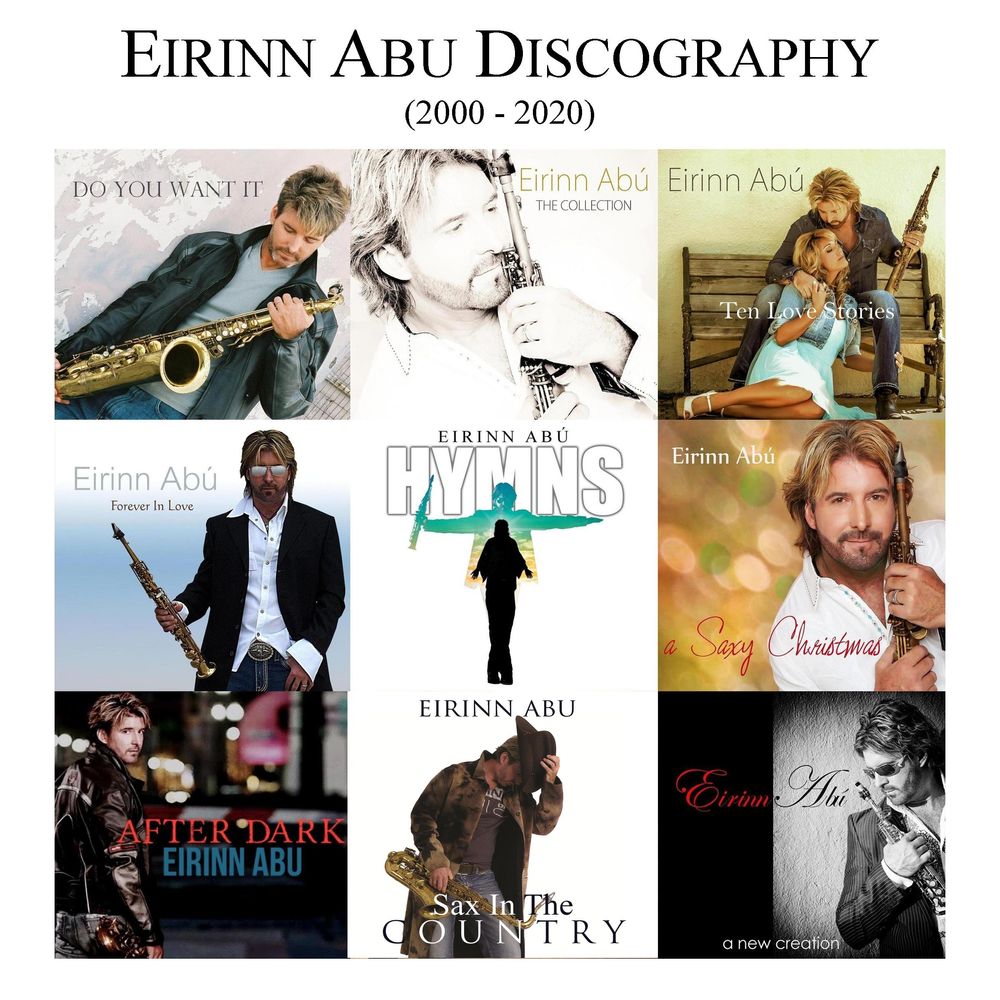 Eirinn Abu
The Discography
Saxophone recording artist Eirinn Abu has recorded eight solo albums from 2000 through 2016 with his most recent titled "HYMNS." His first album "Do You Want It" was produced by well known Miami producer Keith Morrison at Kokopelli Music Group. Later Eirinn Abu collaborated with LA and Nashville producer Tony Smith to begin a life long partnership that would give Abu seven additional albums to create a platinum selling team.